Description
Light the candle to create a soothing and relaxing atmosphere, and let yourself settle down. 
After a long day, spray 3-5 times mist on your pillow or bed sheets, close your eyes, take a deep breath, 
feel the comfortable atmosphere around you, and let yourself drift off to sleep with this comfort in mind
Deep Sleep Pillow Mist - Lavender Dream
Lavender / Ylang 
Ylang /
 Geranium / Patchouli / Atlas Cedarwood
Lavender blended with Ylang, the floral fragrance, soft and sweet, with a little bit of grass relaxation.
Overlapping with geranium, patchouli, balance the sweet and astringent scent, bring the earthy nature, such as the pure feeling of the forest after the rain.
The base note contains the calm and quiet scent of cedarwood, creating a relaxing atmosphere before bed, enjoy a deep and peaceful sleep.
Scented Soy Wax Candle -  Goodnight Kiss
Bergamot / Roman Chamomile / Lavender / 
Patchouli
The warmth of Roman chamomile and bergamot intertwine to a delicate floral scent that relaxes the body and mind, with a slightly sweet grassy scent of lavender, gradually, the floral and grassy notes blend with the scent of patchouli, infusing a deep calmness given by nature.
Deep Sleep Pillow Mist -Settle In
Pink Pepper / Cardamom / Virginian 
Cedarwood / Vetiver
Pink Pepper with the fragrance of cardamom, the multi-layered spices give off the fruity woody aroma, accompanied by the stability of the Virginia cedarwood, supported by its huge tree-trunk, and the earthy scent of vetiver, feel like indulging in the habitat of nature, and he body and mind have found a stable place to rest.
Scented Soy Wax Candle
-  After Sunset
Bergamot / Petitgrain / Rosewood / 
Patchouli / Frankincense
Bergamot and petitgrain, an intriguing bitter-sweet scent. Accompanying the fruity from the rosewood, and also the woody scent, gentle and comfortable.
The patchouli brings out the delicate balsam scent of frankincense, deep and lingering, like the quiet contentment after a warm sunset.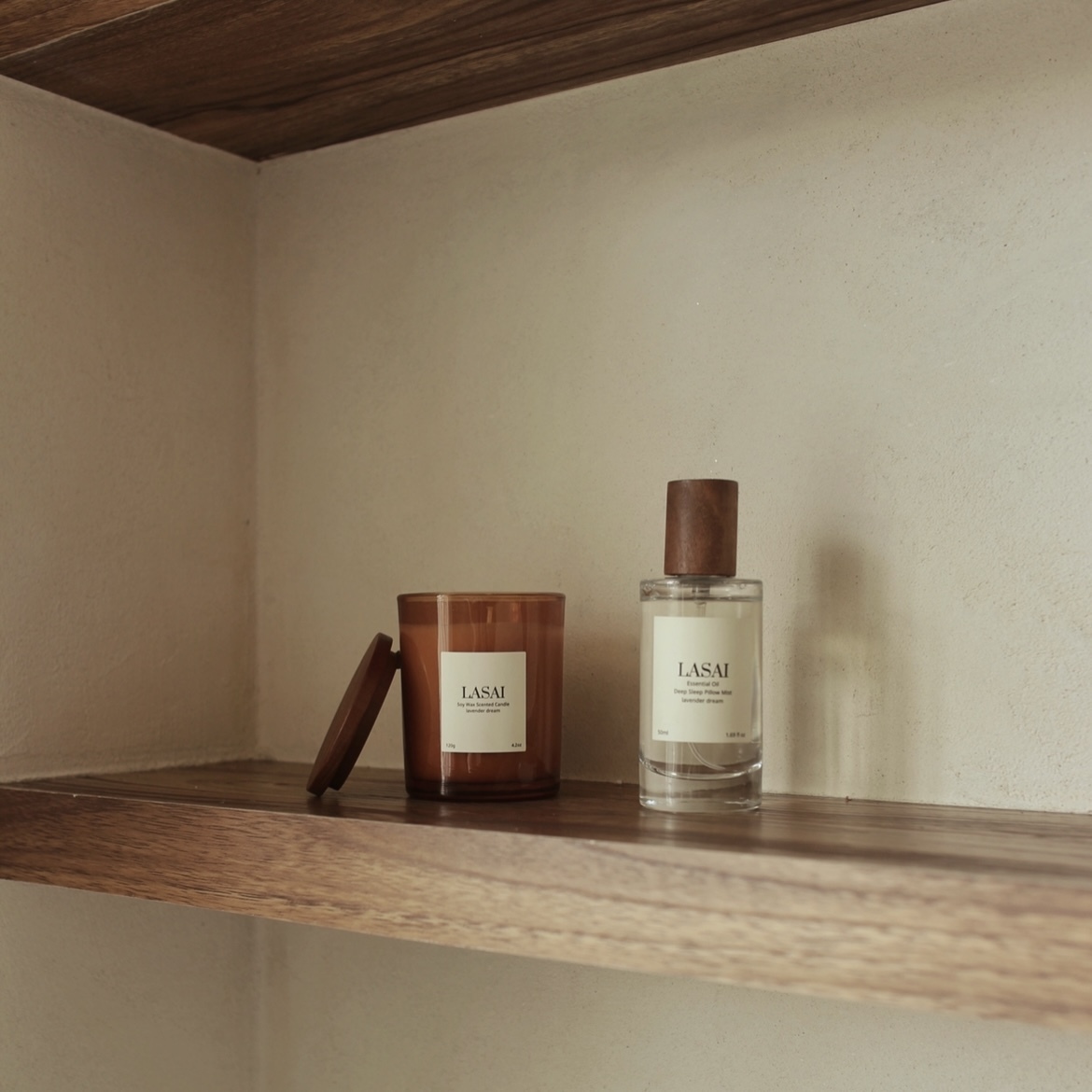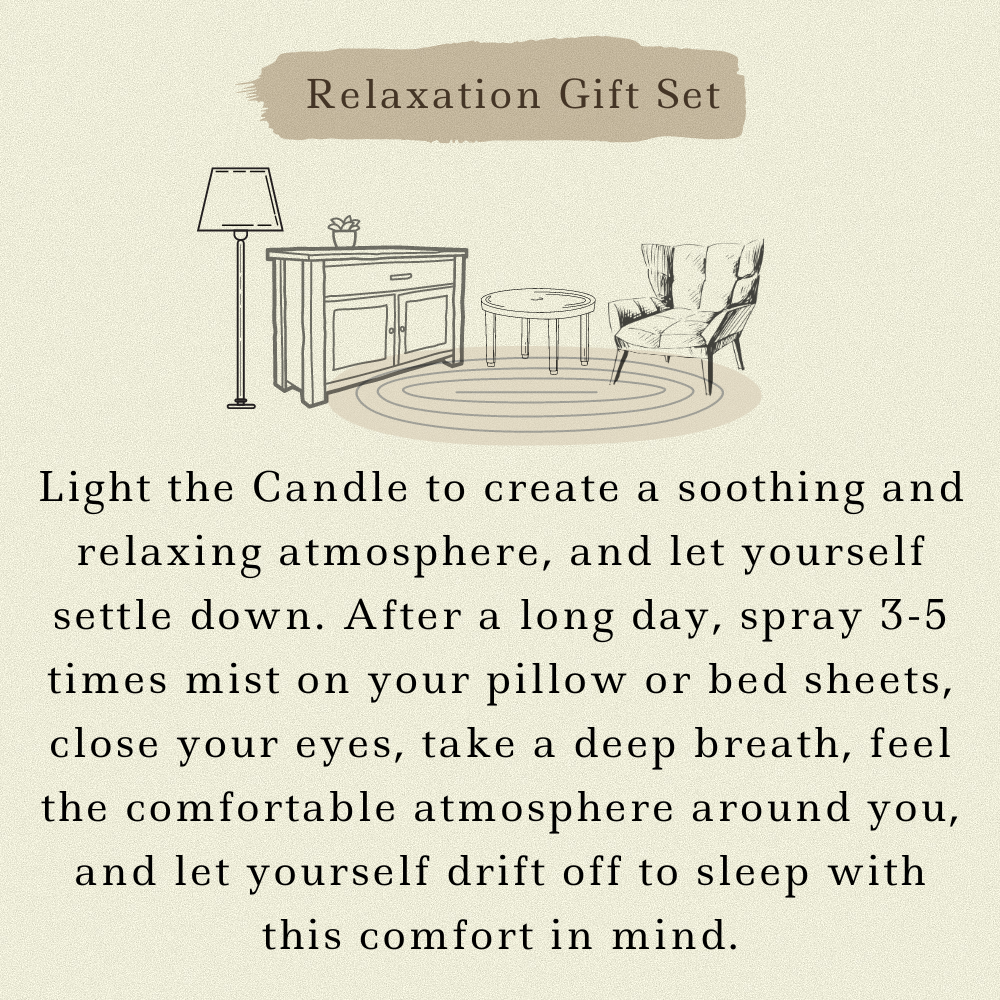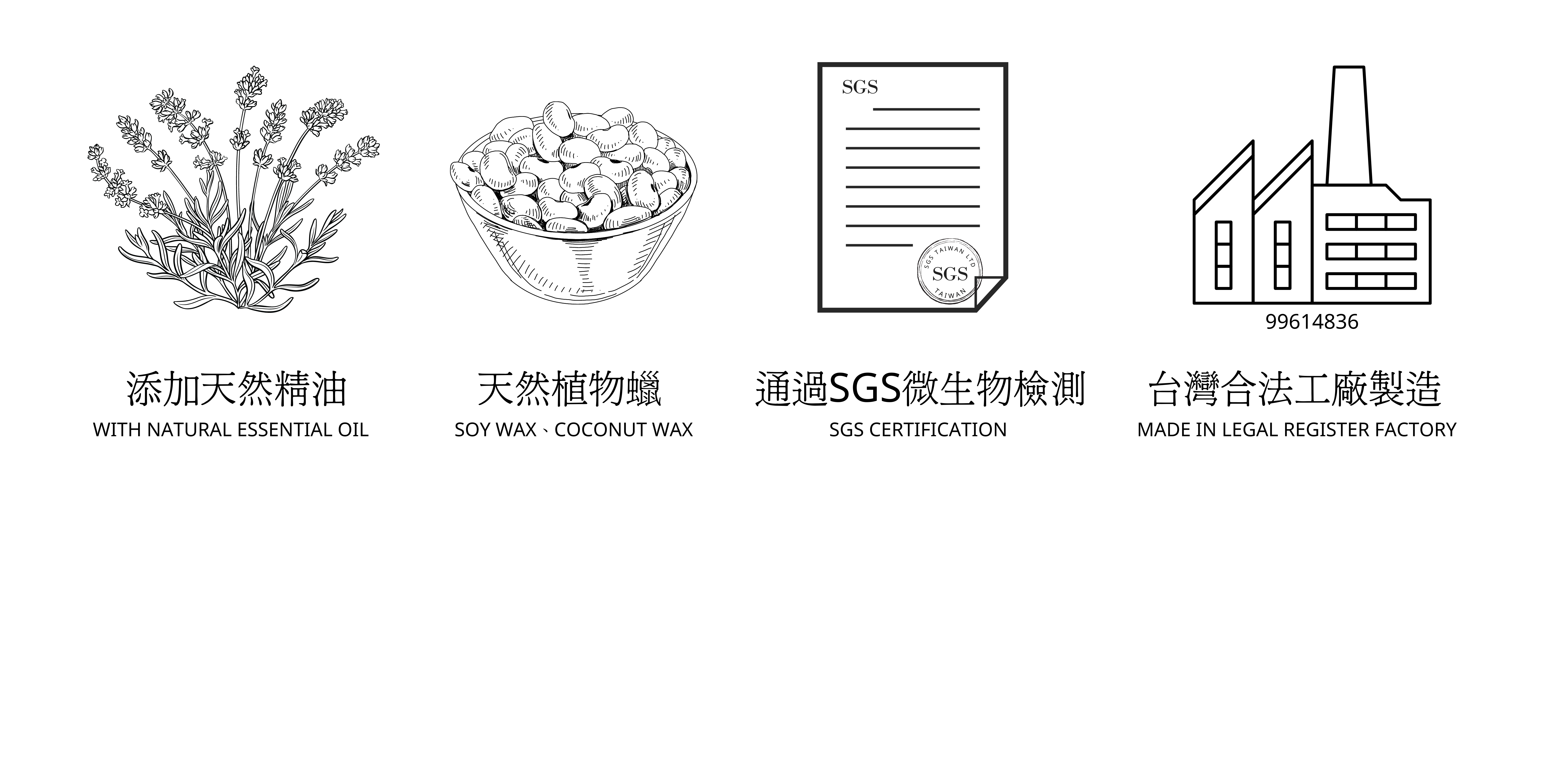 Please note the following :
a. This product contains the above-mentioned essential oils. If you belong to the following groups: pregnant women, hypertensive patients, children under two years old, pets, or individuals with allergies, please consider using it carefully or consult a professional physician before use.
b. This product contains a high concentration of essential oils. Do not ingest.
c. If you experience any allergies, irritation, or discomfort after use, please discontinue use (natural ingredients may also cause allergic reactions).
d. The product may produce a mist-like condition depending on the ambient temperature.